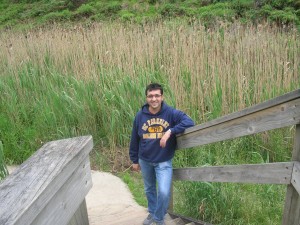 Suhrid …
… is 31 years old.
… is from Bangalore, India.
… is a committed liberal.
… hopes to see India clean.
… can't do without sweet milky tea.
… aims to write beautiful code.
… is hopeless with his hands.
… thinks "Catcher in the Rye" is one of the best books ever written.
… will eat anything made from potatoes.
… loves the colour black.
… believes that Cobie Smulders is the sexiest woman in the world.
… needs to get better at counting calories.
Elsewhere on the web: